For the character in the anime, see Yuzuki Kurebayashi.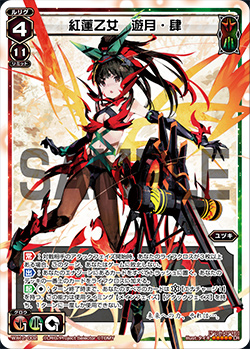 Yuzuki (ユヅキ) is a red LRIG type. Yuzuki cards are always red, but many of them from contain green ener in their costs. From WX-04 Infected Selector onwards, Yuzuki cards have focused more on putting cards from the opponent's ener zone into the trash.
Many Yuzuki cards have the Hanayo LRIG type. Yuzuki cards with the Hanayo LRIG type function the same as a Hanayo LRIG: they can grow to and from Hanayo LRIGs, and you can use Hanayo-limited SIGNI, Spells, and ARTS with a Hanayo/Yuzuki LRIG.
LRIG cards
Edit
Yuzuki support cards
Edit